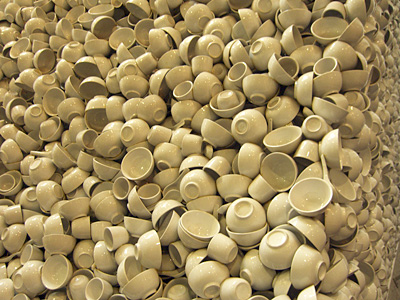 "I was attending the Philadelphia Auto Show when I noticed these cups filling the space underneath the escalator at the Pennsylvania Convention Center," said Manley Walker. "I silently wondered if my kitchen would look like this one day."
Manley captured this shot with his point-and-shoot Casio Exilim Z750, set to "autopilot," but with the flash turned off. Good tip here about the flash, because with it on, the shot would not have been nearly as effective. He would have had a hot spot somewhere in the middle trailing off to darkness. Nice job!
If you have an interesting candid you'd like to share, take a look at our Submissions page, then send us your Grab Shot. If we publish it, you'll receive an ultra cool custom carabineer keychain.
Technorati Tags: candid