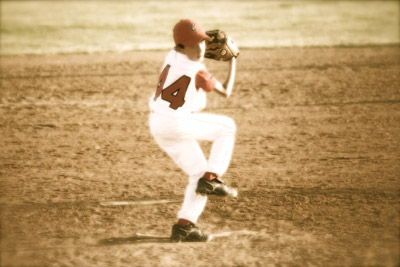 "Recently I grabbed my camera and my 3 1/2 old and went to the park," said Phillip Resuggan. "We stopped at a ball field where I 'grabbed' this shot. I was going to a 'timeless' kinda look. There was nothing wrong with the original image... just having fun."
Phillip captured the original image with a Nikon D200, ISO 800, 1/2000 @ f-5.3. He then processed the picture in Adobe Photoshop CS2 for the Mac.
If you have an interesting candid you'd like to share, take a look at our Submissions page, then send us your Grab Shot. If we publish it, you'll receive an ultra cool custom carabineer keychain.
Technorati Tags: candid, digital photography