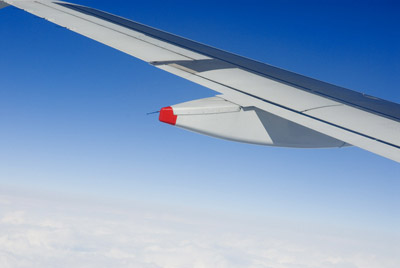 If you haven't submitted your photo assignment for August yet, today is the deadline. The theme for this month is "red."
Our monthly Photo Assignment on The Digital Story is designed to make us all working photographers. It helps us apply the techniques we learn and produce a body of work to show to the public. We have a great line up in the works for the August gallery. I'll showcase the entries on Monday, Sept. 4. For more information about how to submit your photo assignment, go to the Submissions page and follow the instructions for Photo Assignment.
Featured photo: This "red" entry is from Jennifer Tofani. "I was bleary eyed with bloodshot eyes," she said about her return trip home. "As I leaned on the window watchng the sky go by, I saw red! Although the red was but a dot on the tip of a wing, it really stood out against the pale blue sky and white clouds."
Technorati Tags: digital photography, The Digital Story, Photo Assignment