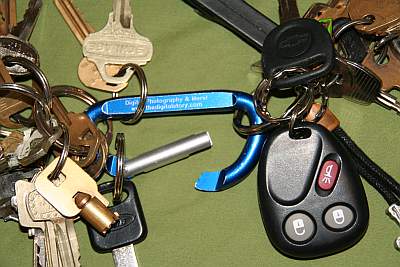 Brian Davenport writes, "I have a request and a grab shot (kind of... actually, it really is a "grab" shot). My "The Digital Story" keychain really takes a beating, and it has malfunctioned. The click don't click... it sticks."
"Now I know I'm abusive to the poor thing. I carry alot of keys for my job. Any chance of another one? I am including evidence as a grab shot. Thanks for the great site and show."
My reply, "Hey Brian, would love to send you a replacement. And thanks for sharing your work with The Digital Story virtual camera club."
BTW folks, I hope to send out the next batch of keychains next week. Keep on shooting and submitting! (and Happy Friday).
Technorati Tags: candid, grab shot, The Digital Story