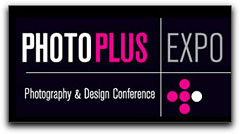 If you have plans to attend PhotoPlus Expo and would like to add a fun dimension to your trip, I'm looking for a podcaster who can interview a handful of scheduled photographers.
I won't be able to attend PPE this year because I'll be teaching photography in the Eastern Caribbean that week. (I'll have lots to report from there, so stay tuned!)
So there's a real opportunity for someone who is handy with the mic and enjoys talking shop with other photographers. (We can provide you with the recording equipment.) If you're interested and want to learn more, please contact me ASAP by writing to derrick(at)thedigitalstory(dot com). You can always find the link on our Submissions page. In the subject line, put "PhotoPlus Expo - Your Name."