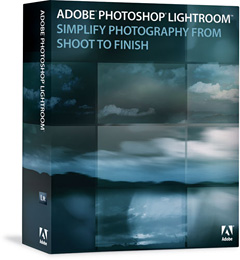 After more than half million downloads of the beta version, Adobe Photoshop Lightroom is complete and ready for action. In this podcast, I cover some of the details of the upcoming launch in February, plus I look at a few of my favorite features of this new photo management tool.
The 1.0 version of Lightroom will be available on Feb. 19, 2007 for both Windows and Macintosh platforms. Early adopters who purchase the application before April 30 can do so for $199 US. After April 30, Lightroom will cost you $299. Adobe is also providing a free trial download of the 1.0 version on Feb. 19. Current users of the beta version of Lightroom will have to decide what to do by Feb. 28, because that's when the current beta expires.
Feb. Photo Assignment
I also mention the February 2007 photo assignment, "Texture." Deadline for submission is Feb. 28. You can read the details on our Submissions page.
Listen to the Podcast
Now that I've piqued your curiosity, it's time to listen to today's audio show titled, "Lightroom 1.0." You can download the podcast here (28 minutes).
Technorati Tags: digital photography, podcast, The Digital Story
---
Sponsor Note...
Add Magic to Your Slideshows -- FotoMagico presentations are so amazing that your audience will be asking how you did it.