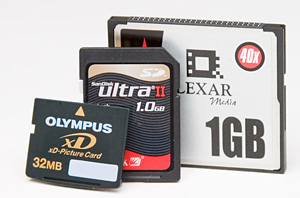 Listeners have submitted some of the things they have learned the hard way. In this episode, I tell the stories shared by Landon Michaelson, Brian Reilly, Kevin Miller, and Arnold Prasent. Their experiences hold valuable information for all of us to help us protect our images and improve our photography. It's an entertaining and informative podcast.
Jan. Photo Assignment
I also mention the January 2007 photo assignment, "Glimmer." You can use this theme literally -- shine faintly with a wavering of light... such as glimmer off water. Or you can go figuratively such as a glimmer of hope. There's lots to work with here. Deadline for submission is Jan. 31. You can read the details on our Submissions page.
Listen to the Podcast
Now that I've piqued your curiosity, it's time to listen to today's audio show titled, "More Things I Learned the Hard Way." You can download the podcast here (29 minutes).
Technorati Tags: digital photography, podcast, The Digital Story
---
Sponsor Note...
ExpoDisc Custom White Balance -- Simply Better Color. Simply Better Pictures. Visit www.expodisc.com