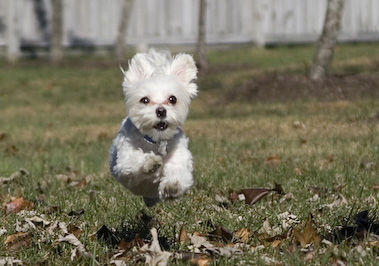 "I live in a small apartment in New York City," said Shane Woodall. "This shot was taken with my Canon Digital Rebel XTi on Thanksgiving in my parent's back yard. It was the fist time my dog was able to run on the grass off his leash. As you can see, he rather enjoyed it."
Shane set his Rebel XTi to 1/500 in Shutter Priority mode. ISO 100 and the focal length at 90mm.
Technorati Tags: candid, digital photography, grab shot, The Digital Story
---
Sponsor Note...
You're Not Ken Burns -- But FotoMagico slideshows are so good that people will believe that he helped you.