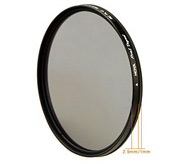 The polarizing filter is still the "must have" accessory in our camera bags. White balance settings may have replaced the 81A and other correction glass, but the need for the polarizer lives on.
As we approach the waning days of summer, I want to celebrate this magic filter with a collection of tips and tricks. Enjoy, then grab your camera and go capture those saturated skies with 3D clouds...
Polarizer as a Neutral Density Filter.
"Polarizing Filters" - Digital Photography Podcast 84.
"Sunglasses" Polarizer in a Pinch .
Polarizers Help Saturate Colors.
Low Horizon Line for Dramatic Skies.

Events! See the TDS Event Calendar for photography workshops, speaking engagements, and trade show appearances.
---
Technorati Tags: digital photography, The Digital Story