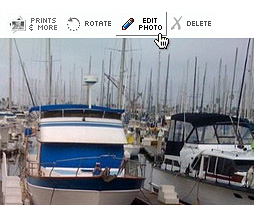 In this week's podcast on mobile photography, I talk about how easy it is to upload your photos directly from the mobile device to an online service such as Flickr. I often post mine using the email application on the iPhone. (And remember, we have a Digital Story Public Group on Flickr.)
The problem is, the iPhone doesn't have an image editing application. So what do you do if you want to make a few adjustments to your picture after it's posted online? A while back, Flickr struck up a deal with Picnik to enable roundtrip image editing from your Flickr library. You have all the common tools available, and when you're done, Picnik updates your Flickr library with the adjusted photo. It couldn't be easier.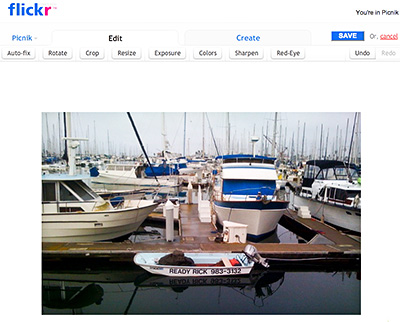 I do this post editing with a computer when I have the opportunity later (either on a laptop or in an Internet cafe). Why not use the iPhone for online editing too? Well, not until they are Flash-enabled. Picnik needs Flash for online editing. Sigh, maybe someday...
Technorati Tags: digital photography, Technology, The Digital Story, Flickr, Picnik