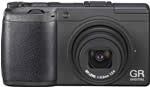 We've had some interesting discussion around Adobe's DNG format, both here on The Digital Story, and on the TDS Flickr Public Group. The main focus has been: should you consider converting your existing RAW files to DNG when you upload them to your computer?
However, we're seeing the occasional digital camera writing natively to the DNG format, and the latest entry is the Ricoh GR Digital II. Over at PhotographyBLOG, Mark Goldstein puts the camera to the test in his complete review of the Ricoh GR Digital II. Mark writes:
"The Ricoh GR Digital II is not your usual run-of-the-mill compact digital camera. The fast 28mm fixed focal length lens, Adobe DNG RAW format, external hotshoe and 1:1 aspect ratio for square format photos all point to a serious camera for the seriously keen photographer. As does the £399 price-tag, which could alternatively buy you a DSLR camera with kit lens. The Ricoh GR Digital II is also not the only compact with a fixed 28mm lens, being recently joined by the much-delayed Sigma DP1, which offers a much larger APS-C sized sensor. We wanted to know if the Ricoh GR Digital II is a worthy addition to Ricoh's extensive line-up of digital compacts for the professional."
Whether or not you think the Ricoh is a tempting camera after you read Mark's review, the trend for some manufacturers to use DNG as their high-quality format seems to be on the rise.
Technorati Tags: digital photography, DNG, product review, Technology, The Digital Story, Ricoh GR Digital II