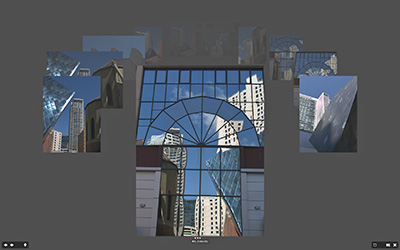 The new tools in Photoshop CS4 elevate this application from the king of image editing to a complete workflow environment. In my sessions today at PhotoPlus Expo, I'll be showing photographers how to leverage all of Photoshop's assets. The five keys to working more efficiently are:
Import your images using Photo Downloader
Cull your images in Bridge using Review Mode
Save culled photos as a Collection, then add star ratings
Image edit picks in Adobe Camera Raw
Use Photoshop sparingly, but intelligently
When I show this workflow, I almost always get the response, "Wow, I didn't realize Photoshop could do all of that." It can. I'll keep you posted on how the sessions go over today.
---
-
---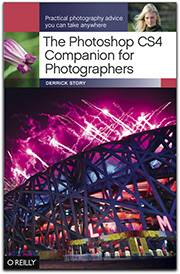 The Photoshop CS4 Companion for Photographers shows you the complete workflow for Photoshop CS4 in a pocketable guide that fits in your laptop bag.