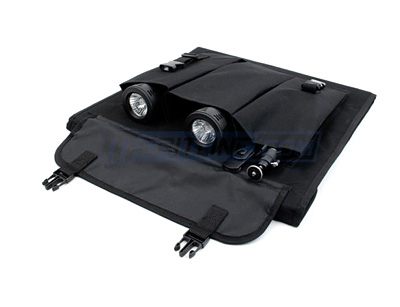 Here's a fun one for you. How about a super compact photo studio that folds up smaller than a pizza box, but includes two lights, reversible backdrop, camera stand, and diffused panels on three sides? It even has a handle so you can carry it like a briefcase. And what if I told you it costs less than $43, including software?
I just tested the Merax One Shot Portable Photo Studio Lighting Box Kit, and it works as advertised. You can illuminate your items using regular daylight, or with the 2800K lamps included in the kit. The 22" softbox with blue/white reversible background can accommodate typical eBay items and other small goodies. And for Windows users, there's software for dropping out the background if that's what you want to do.
It's not high tech, and the lights are far from top quality, but for less than $50 you can get a clever, compact, photo studio that let's you shoot anywhere.
---
-
---
Technorati Tags: Derrick Story, digital photography, The Digital Story