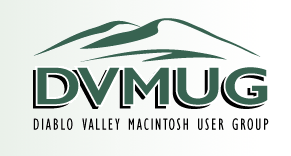 What are you doing on Saturday, Feb. 27? If you're going to be in Northern California, please join me for an all day workshop titled, Digital Photography from Start to Finish. This event is hosted by the Diablo Valley Mac Users Group, and will take place at Meadow Homes School, 1372 Detroit Ave., Concord, CA. The workshop begins at 9am and concludes at 4pm.
The day begins with a series of easy-to-master pro tips for both compact and DSLR photographers. Then we'll cover how to make great portraits, how to tame those unwieldy group shots, and fire up iPhoto to explore the powerful tools available to improve our images even more. You will learn how to:
Capture professional looking portraits
Master your flash
Shoot in low light
Take great shots of kids, pets, and sports
Create digicam movies
Edit images in iPhoto
And much more!
There will be plenty of Question & Answer time throughout the day, too.
The workshop is only $75, so this is a real bargain for an all day event. You can attend by downloading the PDF registration form and mailing it in. You can also call (925) 689-1155 for more information. Register today!