I've been using the same disc reflectors for years, and they are still one of my favorite ways to light outdoor portraits. But while wandering the halls of photokina, I came across California Sunbounce. They've added some innovation to the traditional design.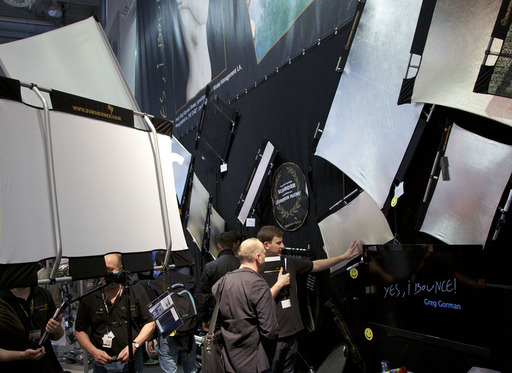 My favorite models were the ones that were rectangle with light aluminum frames and handles. They were very easy to hold, even in the awkward positions that you find yourself in at times while bouncing light. They also had an excellent collection of disc models.
If you like to bounce, you might want to take a look. After visiting the booth, I was all ready to find a model and go shoot some portraits.
---