The first place I send my photos online is to the Digital Story Flickr site. But I have to admit, I haven't been sharing those images on Twitter because things weren't wired together quite right. That's changed now.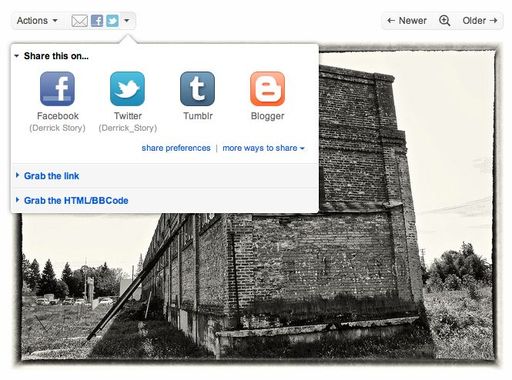 In a recent post from the Flickr blog titled, Upload once, share everywhere, they show off their new set of social networking tools. They're quite nice. Take a look at the toolbar up by the Actions menu. Any accounts that you've connected to in your preferences will be available there. I tested by sharing a picture via Twitter.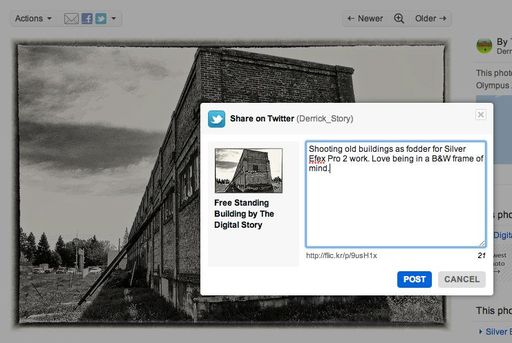 I clicked on the Twitter icon, wrote the text, and hit "Post." When my Twitter followers clicked on the link in my Tweet, they went directly to the Flickr photo page. Works great, and it's very easy to use. You can do the same for Facebook, Tumblr, Blogger, Wordpress, and more. As a result, I'll be sharing more images on my Twitter and Facebook pages.
Flickr Training Available
We have lots of informative movies available in the lynda.com title, Flickr Essential Training. Stop by and learn how to get the most from your favorite photo sharing application.
Previously on The Digital Story
Using Google to Search Within Flickr
Introduction to Flickr Essential Training
---