If the words "Zeiss Ikon Contarex" or "Minolta SR-1" bring a smile to your face, then I think you'll enjoy "Classic Cameras," a treasure that I found in the Mac App Store for $2.99. It catalogs over 500 images of classic cameras from 1905 to 1985, plus includes magazine ads, brochures, and reviews.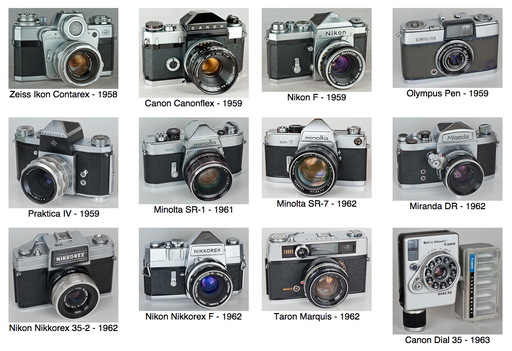 The application is actually an interface for content that Marc Rochkind has organized online. So you need an Internet connection to access the information. So all of the joys and delays that come with the Internet come with this app too. But what a wealth of information it is. I spent an hour last night learning about the original Olympus PEN, Nikon F, Canon III and more.
I hope Marc Rochkind improves that backend of this application to ensure a smooth user experience. It would be a shame to let all of this wonderful research go to waste.
---
The Digital Story on Facebook -- discussion, outstanding images from the TDS community, and inside information. Join our celebration of great photography!
---