With our August Sonoma Coast Workshop just around the corner, I'm thrilled that Alicia Miller will be there too, posing for our attendees. Alicia joins our existing group of excellent models (just ask anyone who has attended a TDS workshop.)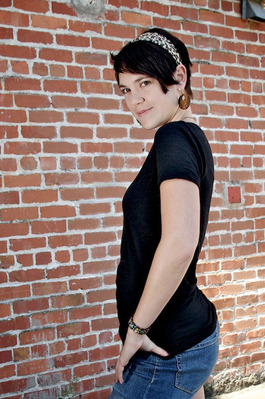 Alicia Miller photographed by Derrick Story in Petaluma, CA.
Click on image for larger size.
Our approach to model shoots is different in that, not only do you get to work with attractive subjects, you learn how to manage these projects from first contact all the way through to the final shot. There's much more to working with models than figuring out lighting, and our attendees experience this process from the inside out.
You'll be seeing more of Alicia in the coming months, in addition to Morgan, Michaela, and Stephanie.
To learn more about the TDS Photography Workshop Series, just send me an email. I'll get back to you asap.
---
The Digital Story on Facebook -- discussion, outstanding images from the TDS community, and inside information. Join our celebration of great photography!
---