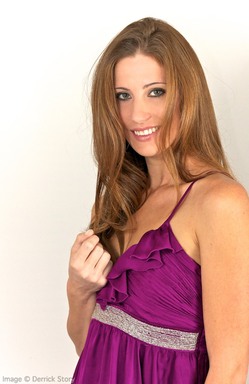 Michelle Vinay will be the featured model this weekend for the Aperture Intensive Workshop in Santa Rosa, CA. Attending photographers will have three sessions with Michelle to build fresh content for their Aperture library. We will then use those photographs for our image editing tutorials where attendees will learn portrait techniques such as skin smoothing, blemish retouching, color adjustment, and more.
Michelle will be available for feedback as students work on images of her. I know she's looking forward to working with our TDS photographers.
If you'd like to treat yourself to a photography intensive, take a look at our TDS Workshops page and peruse the schedule for 2012. There's a sign-up form available too. And if you're in Northern California this weekend, consider joining the Aperture Intensive workshop. We're going to have a great time!
---
The Digital Story on Facebook -- discussion, outstanding images from the TDS community, and inside information. Join our celebration of great photography!
---