When I first picked up the Polaroid Z340
at CES, the sensation was more old than new. That's not necessarily a bad thing.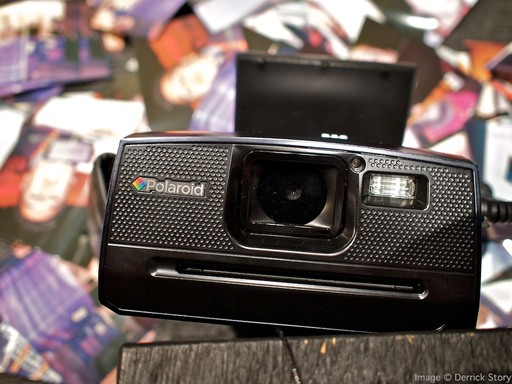 Even though the Z340 has a digital camera on the inside, it feels and shoots like the traditional instant print cameras that were so popular in the 70s. Using a second generation ZINK printer engine, you get ample-sized 3" x 4" prints within minutes. The images look like the Polaroid prints of yesteryear.
But there's also a 14MP digital camera inside that writes files to an SD card. Controls include ISO settings, scene modes, and more. What you don't get is an optical zoom. Polaroid provides a fixed focal length lens, and if you dare, a 4X digital zoom (resist the temptation).
I liked the tradition wedge-shaped design that's now outfitted with a pop-up LCD screen. The menus were easy to navigate, although you probably want to just snap a picture and enjoy what emerges from the printer.
Is the new Polaroid Z340 worth the $299 price tag?
That depends on what you need. As a digital camera, no. But as an instant print device with digital backup, quite possibly. It's easier to use than standalone instant printers, more compact, and much cooler looking. I found it hard to put down.