We need to shoot often to improve our technique and stay sharp. But it's not always easy to fit a photo expedition into our busy schedules. That's when exploring our own backyards can become a photographic paradise.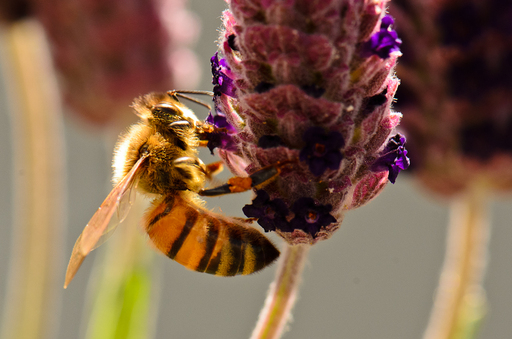 Close-up photography is particularly well-suited to backyard adventures. This photo by Joel Kaneshiro was captured on a patio outside the TDS studio. (See photo below.)
Once the sun begins to shine, I usually stop by the plant nursery and spend $20-$30 on seeds and potted flowers. I plant the seeds and repot the flowers, and before I know it, I have a new crop of photo subjects. Plus, they attract bees, butterflies, and a variety of interesting insects.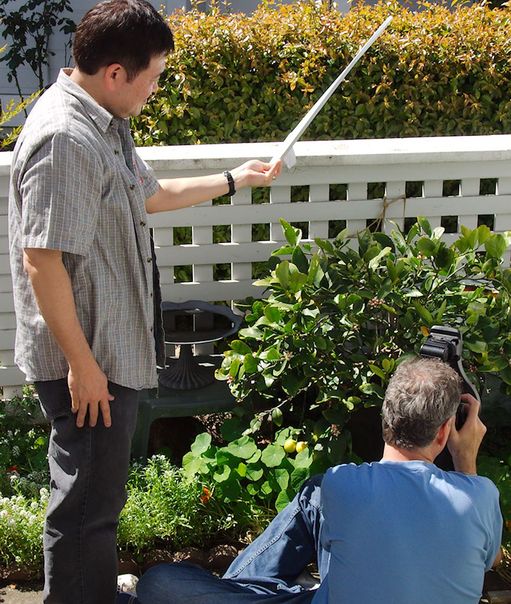 During this patio shoot, Joel Kaneshiro is holding a diffusion panel for Chaz Benedict while he works a subject with a close-up lens and ring flash attachment.
For a small investment, both in time and money, you can create a rich photo environment that will provide countless hours of shooting.
Images from the TDS Close-Up Photography Workshop.
---
The Digital Story on Facebook -- discussion, outstanding images from the TDS community, and inside information. Join our celebration of great photography!
---