Having the family gather once a year for portrait is a wonderful way to record "that moment in time." When done annually, you create a historical record that documents the evolution of the family as well as a photograph that is pleasing to the eye. These images can also be used for holiday greeting cards and to hang in the wall in the gallery at home.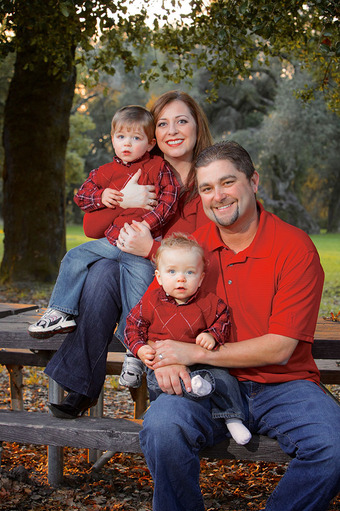 When children are involved, you usually have to work quickly. For this assignment, I used a Canon 5D Mark II, 70-200mm f/2.8 zoom, and a single flash fired by the CowboyStudio Wireless Hot Shoe Flash Trigger
that was hand held by one of the family members there to help.
We photographed for less than half an hour. And each "session" was just a few minutes long. Then we had to give the kids a break before regrouping. Keeping it simple is the only hope for success.
My approach is to find a great location, have an extra set of hands available, use a single fill light, and work quickly. The results? They can be quite beautiful, as well as a historical family record.
---
The Gift Guide for Photographers features 12 tempting goodies for the photographer in your life. Each item includes a background article about it and a direct link for the best price.