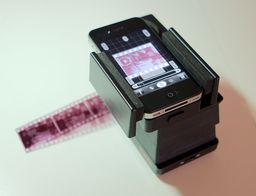 I just received my Lomography Smartphone Film Scanner (Lomo) and have had fun testing it. I have my unit now because I participated in the Kickstarter funding. Retail units will be available very soon online.
The Lomo enables you to connect a smartphone, in my case an iPhone 4S, and scan 35mm film strips. The internal light is powered by 2 AA batteries. Operation is simple. Feed the film into the unit using a knurled knob, turn on the light, mount your phone, and take a picture of the illuminated image.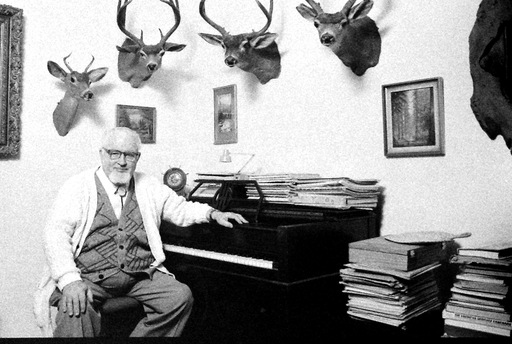 Retired Dr. "Wild Bill" Ellison photographed in his study in 1991 using a Contax SLR and Ilford XP2 film.
You can use any photo app to take the picture. I prefer using ProCamera because of the controls it provides. Once I captured the image, I used Photoshop Express to invert the picture to make it a positive (Effects > Invert). After a bit of image adjustment, I'm ready to share my photo with the world.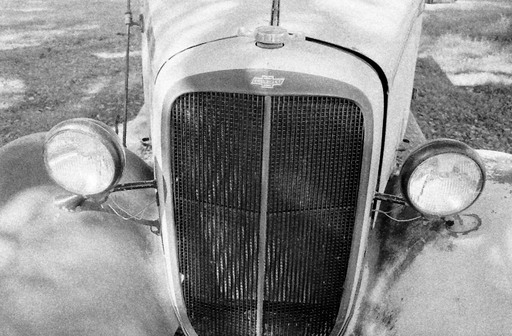 Front grill of a 1935 Chevy truck photographed in 1993 with an Yashica FX2000 and a Zeiss 35mm f/2.8 lens using Ilford HP5 Plus film.
The good points for the Lomo include:
Low cost (around $65) and very compact. Fits easily in your daypack.
Easy to use with quick results.
Free iOS and Android scanning apps soon to be released.
Great way to share your film archives or current projects on Facebook, Twitter, Flickr, and other sites accessible from your mobile phone.
Not so good points include:
Device only uses a portion of the resolution available on your iPhone. After cropping out the abundant black area, the final size of the scans were around 1200 x 1800 pixels.
Doesn't accommodate mounted 35mm slides.
Design isn't that robust, so handle with relative care.
Bottom line, however, is that the Lomography Smartphone Film Scanner is fun, and is about the easiest way to digitize 35mm film strips. I'm looking forward to publishing more of my film work from past decades.
Want to Comment on this Post?
You can share your thoughts at the TDS Facebook page, where I'll post this story for discussion.
---
Join me on my Instagram site as I explore the world of mobile photography.