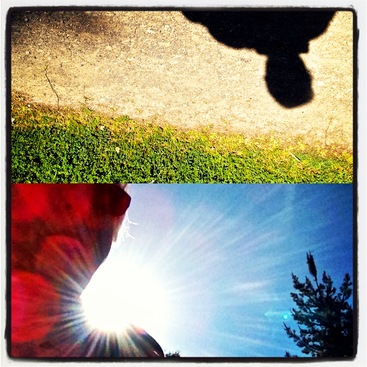 You have two cameras on your iPhone, why not put them to use? That's the feeling of Toad Murphy, the group that created Dblcam.
This free app captures two image in quick succession. The first with the back camera on the iPhone, then a second with the front. The obvious users are the growing numbers of selfy photogs on Instagram and Facebook. But the app has potential for anyone with a creative bent.
I recorded this image during a midday stroll on one of my favorite walking paths. I captured a half dozen images, liking them all, but preferred this version that I shared on Instagram.
If you're in the mood to try something different, Dblcam is definitely worth a look.
Want to Comment on this Post?
You can share your thoughts at the TDS Facebook page, where I'll post this story for discussion.