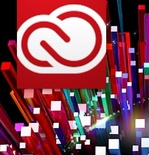 Adobe's announcement that it will cease perpetual license sales of Photoshop and move to a subscription only offering for the application will force many photographers to look elsewhere. Shooters who haven't already moved their workflow to Lightroom or Aperture will be revisiting these applications to handle their everyday post production tasks.
And to be honest, I think that's the way it should go anyway.
Except for those times you need to composite an image, Lightroom and Aperture are better suited for general photography workflow. Both applications provide organization, nondestructive editing, and output of Raw and Jpeg files. They use the natural language of photographers and are much easier to learn than Photoshop. And both are a better value.
Many of us will miss Adobe Camera Raw, however. Its evolution will now move to the Cloud alongside its older brother, Photoshop. But for the moment, Lightroom remains both a standalone product that doesn't require a subscription, and is available in the Cloud. If Adobe is smart, it will maintain that dual citizenship.
Meanwhile Aperture continues its leisurely stroll with timely Raw updates, but sporadic feature enhancements. For $79, Aperture is certainly the best value in the bunch. And for the majority of enthusiast photographers, and many pros, it has everything they need for the bulk of their work. Aperture may receive additional attention as a result of this move by Adobe.
As for me, I will, as needed, roundtrip to Photoshop CS6 when I require one of its unique features that isn't available in Aperture or Lightroom. But I won't be subscribing to Creative Cloud. It's just not a good match for this photographer.
Want to Comment on this Post?
You can share your thoughts at the TDS Facebook page, where I'll post this story for discussion.