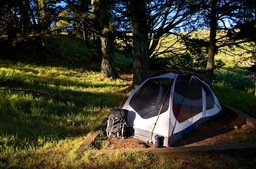 It's difficult to describe how an overnight hiking trip can rejuvenate the soul. So instead, I'm going to express those thoughts via a short movie that I created after my last adventure.
I packed a Lowepro Photo Sport Pro 30L with a Pentax K-5 DSLR, a couple of lenses, and my camping gear. With food and water, my entire kit weighed 32 pounds. That was all I needed. And I returned from the mountains a refreshed man.
I hope you enjoy the video. And maybe you'll embark upon your own adventure this summer...
Want to Comment on this Post?
You can share your thoughts at the TDS Facebook page, where I'll post this story for discussion.