You can easily (and quickly!) improve your portraits by learning just a few basic techniques in Aperture 3.4. In this 2-hour training titled, Portrait Retouching with Aperture I apply a subtle hand to my people shots, and Aperture's toolset is just the ticket for performing natural-looking enhancements. People say to me after reviewing the images, "Wow, I really looked great that day!"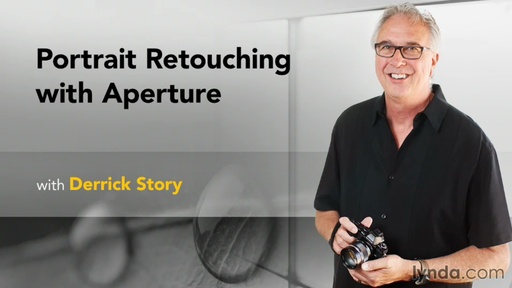 In this course, I cover just about everything you need to know, including:
Assessing your image
Retouching blemishes
Enhancing skin texture
Adding highlights to the hair
Adjusting clothing and backdrop color
Brightening and sharpening eyes
Converting to black and white
This Welcome Movie (1 min) will provide you with a visual overview of what I'm covering.
I had a blast recording
Portrait Retouching with Aperture
. I hope you enjoy watching it just as much.
---