I think the iPad is a great way to make the acquaintance of iOS 7. Generally speaking, our tablets aren't as mission critical as our phones, so there's less stress as we learn new ways to work.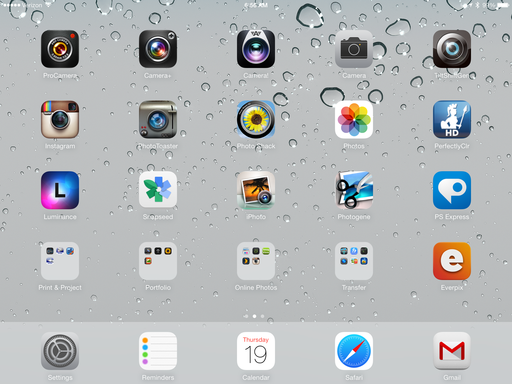 There's been plenty of discussion about the redesigned user interface. On my iPad 3 with Retina Display, I think it looks good. I'm still learning where to find certain controls. And there are moments when it feels like someone handed me a different remote to my TV. But with the bigger iPad screen and an attitude of play instead of work, the experience has been anxiety-free so far.
The new Photos app is definitely an improvement. It feels more grown up. The organization is improved with Collections and Moments. Albums worked as before, including access to your Photo Stream. And we have new filters to play with in Edit mode.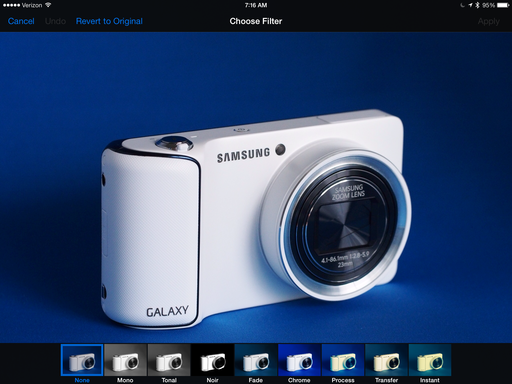 You might want to check out iOS 7: What Apple's new mobile operating system offers photographers on DP Connect for a few more ins and outs from a photographer's perspective.
Put yourself in position to enjoy the transition. By easing in to it on a non-mission critical device, you can get to know Apple's new iOS, identify the speed bumps, them move it to your important devices when you are ready.
---
iPad for Digital Photographers
This is the kind of stuff I write about in iPad for Digital Photographers
-- now available in print, Kindle, and iBooks format.
Want to Comment on this Post?
You can share your thoughts at the TDS Facebook page, where I'll post this story for discussion.