I finally have a comfortable way to hold my DSLR while working in the studio or in the field. The Joby UltraFit Hand Strap with UltraPlate ($49.95) is the most comfortable strap I've used on my Canon 5D Mark II, 60D, and now 70D.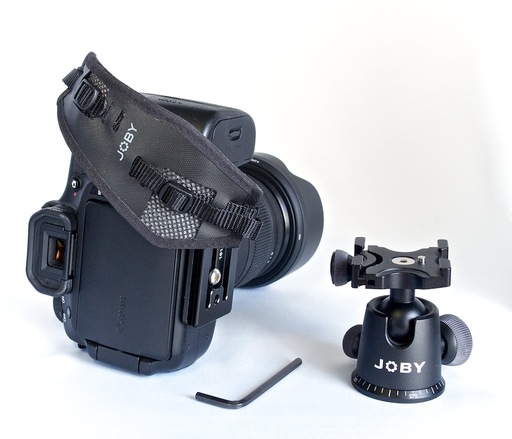 Here's the kicker. The hand strap comes with the Arca-Swiss compatible UltraPlate. I have the Joby Ballhead X mounted on all of my travel tripods and monopods. When I need to secure the camera, I just slide it into place.
No fuss! I don't have to remove the hand strap to use any of my stabilizing devices. In fact, I never remove the hand strap... because I don't need to.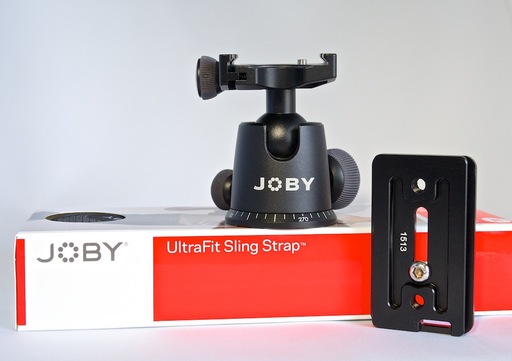 Even if I need to use a sling strap for an event shoot, I simply add the Joby UltraFit Sling Strap ($31.75 - XXL and women's size available too). The sling strap screws into the UltraFit plate.
The UltraFit system has finally allowed me to toss my uncomfortable neck straps and wrist-burning hand straps. Plus I like having the Arca-Swiss compatibility. Even if I didn't want to use Ballhead X, there's a wide variety of tripod heads that work wonderfully with this system.
---
Join me on my Instagram site as I explore the world of mobile photography. And now Instagram features 15-second movies too.
Want to Comment on this Post?
You can share your thoughts at the TDS Facebook page, where I'll post this story for discussion.