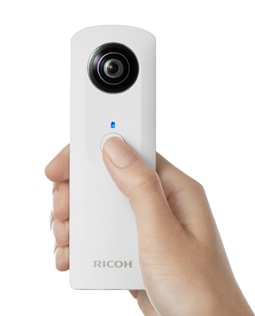 A spherical camera that pairs with your iPhone and is truly pocketable - that's the Ricoh Theta, just announced today.
Capturing spherical images is cool. But maybe not cool enough to spend $399 for a camera. But the idea that you can just hold the Theta up, take a shot, record everything around you, then crop what you want later... now that's interesting.
It's shooting distance is from 10 cm to infinity. So basically everything is in focus. The device pairs with an iPhone running the Theta app that allows you to view and share the images. There's also a Mac and Windows version.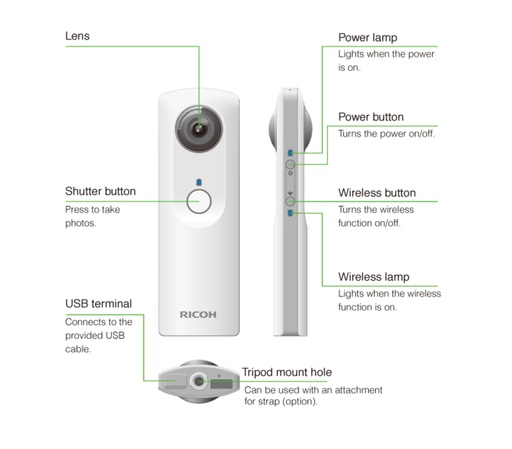 The device has 4GBs of internal memory and builds Jpeg files. Most of the controls are auto, but it does have exposure compensation. The Theta has a tripod mount and can be controlled remotely by an iPhone running the app.
Ricoh created a few movies that demonstrate its function and capabilities. The device goes on sale in October. If I can get my hands on one, I'll report more.
---
iPad for Digital Photographers
If you love mobile photography like I do, then you'll enjoy iPad for Digital Photographers
-- now available in print, Kindle, and iBooks versions.
Want to Comment on this Post?
You can share your thoughts at the TDS Facebook page, where I'll post this story for discussion.