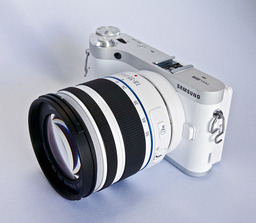 The Samsung NX300 with 18-55mm OIS lens ($625 US) provides a legitimate alternative to the Sony NX and Olympus OM-D series. It's large APS-C sensor, sharp kit lens, and plethora of intelligent controls are worth investigating if you're thinking about a new Compact System Camera.
In my review of the NX300 for TechHive titled, Samsung NX300 review: Shoot like a pro, share like a teenager, I talk about its excellent image quality, intelligent WiFi integration, and creative Smart Modes. Bottom line, it stacks up like this:
Pros
Large APS-C sensor with excellent high ISO performance
High quality 18-55mm OIS kit lens (recommended over the non-stabilized 20-50mm kit lens)
Built-in WiFi with companion Android and iOS apps
Creative controls such as Smart Mode and Smart Filters
Excellent manual focusing
Excellent value for compact system camera with APS-C sensor ($625 with OIS zoom)
Cons
LCD-only composition, No accessory viewfinder option
Lack of built-in flash
In-camera battery charging unless you buy accessory charger
Bottom Line
Legitimate competitor to mirrorless cameras from Panasonic, Olympus, and Sony.
Want to Comment on this Post?
You can share your thoughts at the TDS Facebook page, where I'll post this story for discussion.
---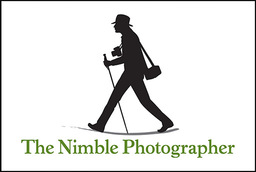 This product has a high Nimbleosity Rating. What does that mean? You can learn about Nimbleosity and more by visiting TheNimblePhotographer.com.