This week on The Digital Story photography podcast: The new Lowepro Urban Reporter photo bag, Does the iPhone 5S camera live up to its hype?,and Ziploc bags - All of this and more on today's show with Derrick Story.
Story #1 - The Lowepro Urban Reporter 150 camera bag is my current favorite compact system camera bag, and I love the Urban Reporter 250 for my DSLR kit. Both bags have soft texture fabric exteriors, leather touch points, and metal hardware. They are light, comfortable, and wonderfully designed for the Nimble Photographer. I go into detail in today's second segment.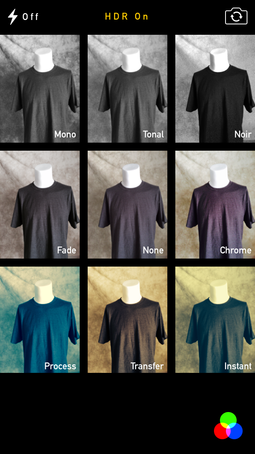 Story #2 - Is the iPhone 5S camera worth getting excited about? After a week of shooting, my opinion is that the iPhone 5S camera lives up to the hype. Here's what's impressed me.
User interface - The powerful hardware combined with the new Camera app in iOS 7 is a winning combination. The camera is just so easy to use.
Slow Motion Video that really works. Not only on the iPhone itself, but you can publish it to YouTube or incorporate in iMovie projects.
Amazing Panoramas - The dynamic exposure panorama capability automatically calculates and adjusts exposure variations across the scene as you capture the panorama. This leads to stunning images right out of the camera.
True Tone Flash - the iPhone 5S sports two LEDs, one white and one amber, and they are used in varying degrees to create natural coloration under a variety of conditions. And it works.
Fast performance - Press the home button, swipe upward and tap the camera icon: you're ready to shoot in about a second. Focusing is fast, and burst mode is blazing. Everything happens quickly with this camera.
It's Fun - I know this sounds like a weird feature, but the iPhone 5S is flat out fun to shoot with. Great performance, fun features such as filters and slo mo video, and instant results.
Slow motion video capture with iPhone 5S.
No wonder compact cameras are struggling.
Story #3 - Why you should carry a Ziploc bag in your camera kit. It's probably one of your least expensive photo accessories, but it can save you in so many ways. I explain why in the third segment.
And don't forget, I have an Aperture Workshop coming up on Nov. 16 and 17. Write me at derrick@thedigitalstory.com for more details.
Listen to the Podcast
In addition to subscribing in iTunes, you can also download the podcast file here (37 minutes). You can support this podcast by purchasing the TDS iPhone App for only $2.99 from the Apple App Store.
Monthly Photo Assignment
The October 2013 photo assignment is "My House is My Castle."
More Ways to Participate
Want to share photos and talk with other members in our virtual camera club? Check out our Flickr Public Group. And from those images, I choose the TDS Member Photo of the Day.
---
iPad for Digital Photographers
If you love mobile photography like I do, then you'll enjoy iPad for Digital Photographers
-- now available in print, Kindle, and iBooks versions.
Podcast Sponsors
Red River Paper -- Keep up with the world of inkjet printing, and win free paper, by liking Red River Paper on Facebook.
Make Your Photos Sizzle with Color! -- SizzlPix is like High Definition TV for your photography.
Need a New Photo Bag? Check out the Lowepro Specialty Store on The Digital Story and use discount code LP20 to save 20% at check out.
Want to Comment on this Post?
You can share your thoughts at the TDS Facebook page, where I'll post this story for discussion.