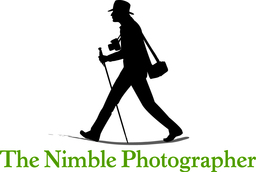 It started with a YouTube video in 2010, and has gained momentum ever since. Now The Nimble Photographer has set up camp with a website that features a journal, photos, store, and a variety of gear configurations for those who subscribe to the motto: "Take only pictures; leave only footsteps."
The Journal entries are personal notes from a wandering photographer, but you can leave comments on topics of interest to you. Photos are displayed in the Walkabout section where my latest Instagram and Flicker pictures appear.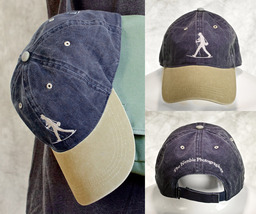 The Nimble Store is a first for me. But I've had a blast creating T-Shirts such as I'm WiFi Enabled, a custom cap with an embroidered Walking Man icon, and a limited edition messenger bag. At this time we can only ship to U.S. addresses. But I hope to expand in the future as I find a way to reduce overseas shipping costs.
And finally, on the Fit Kits page, I display a variety of packing configurations that have a high nimbleosity rating. After you've had a chance to view the different kits, you might want to share a photo of your Nimble Photographer tools. Use the Contact Form to send me a link to the photo, or send it to me via thenimblephotographer@gmail.com.
I look forward to sharing my adventures with you, and hearing about yours.
---
Join me on my Instagram site as I explore the world of mobile photography. And now Instagram features 15-second movies too.