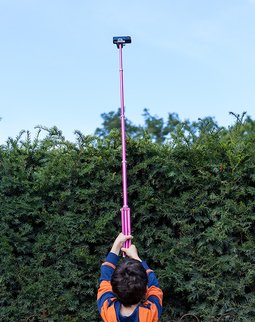 The inventors at Lollipod have created what they call a "Tripod / Monopod / Boom / Lighting & Selfie Stand" that is quite compact. It will stabilize a device up to 420 grams and pack neatly in a shoulder bag or hang from your belt.
Here are the basic specifications:
Super Light at only 320 grams (11.3 ounces).
Maximum Load Capacity 420 grams.
Closed Length - 320 mm (12.6") It should fit longways in the Walking Man Shoulder Bag.
Maximum Height - 1130 mm (44").
Locking Ball Head with Camera Mounting Screw.
Multi Device Compatible (adaptor required).
So I'm going to try one for the team here. I ordered a Minty Green Lollipod that cost me $64.74 US (price includes $14.62 for shipping) after British Pound conversion. Once I have it in hand, I'll let you know how it fares in testing. More to come.
---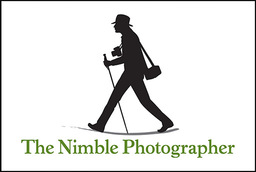 This product has a tentatively high Nimbleosity Rating (untested at this point). What does that mean? You can learn about Nimbleosity and more by visiting TheNimblePhotographer.com.
Want to Comment on this Post?
You can share your thoughts at the TDS Facebook page, where I'll post this story for discussion.