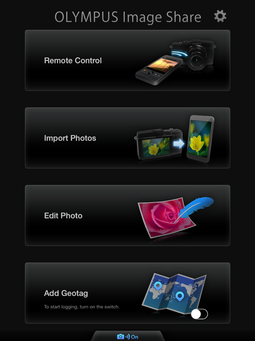 One of the notable enhancements for the Olympus OM-D E-M1 is the addition of built-in WiFi. When coupled with Olympus Image Share, you can transfer images, enable geotag logging, and even control the camera remotely.
But I've discovered that not all WiFi is implemented equally. So I was curious about the ease of pairing the E-M1 with my iPad mini. In short, the good news is that Olympus has done a good job of making this a painless experience.
The initial pairing is handled via a QR code displayed on the E-M1's LCD. I scanned it with the iPad mini, and boom, the configuration was handled for me. Nice touch.
After that, I could enable a private connection by tapping the WiFi icon on the camera's LCD. On the iPad, I then go to Settings and choose the network generated by the camera. Last step is launching the Olympus Image Share app so the two devices can communicate.
Import Photos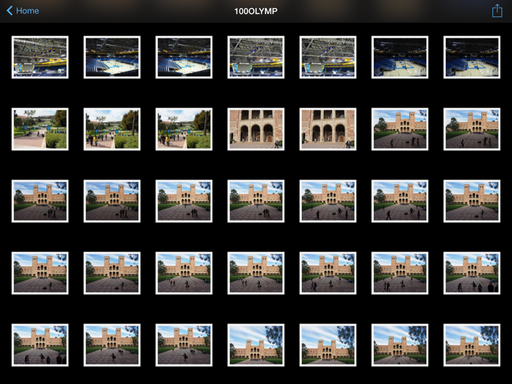 On the iPad, I tap on Import Photos, and I'm quickly presented with thumbnails from the camera's memory card. The large versions load fairly fast too. When I saw something I liked, I tapped the share button and copied the picture to my Camera Roll.
The process was seamless. It's just as easy to move images from the E-M1 to my iPad as it is with the Canon PowerShot N, which is my benchmark for this type of task.
Other Functions in Olympus Image Share
The Remote Control feature is also quite good, providing a variety of camera controls. I like using it more with the iPhone than the iPad so I can enable functions with just one hand.
You can start a geotag log and apply the data to the images captured with the E-M1. Keep in mind that you'll use more battery power on your iOS device when this is turned on.
And finally, the Edit Photo function provides you with a complete set of Art Filters, that are well implemented, and a text tool that you can use to add a watermark to any image on your Camera Roll. That's a slick hidden feature that's actually quite useful.
Bottom Line
Built-in WiFi on the OM-D E-M1 coupled with Olympus Image Share is a powerful tandem. If you're looking for a reason to upgrade from an OM-D E-M5, I would say this could push some photographers just a bit closer toward the new body.
I know I'm wishing that my E-M5 had this capability.
---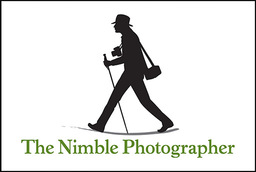 This product has a high Nimbleosity Rating. What does that mean? You can learn about Nimbleosity and more by visiting TheNimblePhotographer.com.
Want to Comment on this Post?
You can share your thoughts at the TDS Facebook page, where I'll post this story for discussion.