If you were one of the 6,800 paid subscribers, or even just had a free account, you probably know by now that Everpix is shutting down its cloud photo service on Dec. 15, 2013.
I liked this service (and its founders) a lot. I've posted a piece on the Nimble Journal titled, This One Hurt: The Closing of Everpix. If you were a fan, you might want to take a look.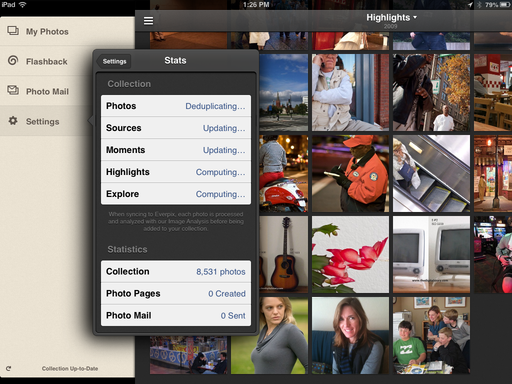 Everpix updating in the background while being used on an iPad mini.
I also have an interview with Wayne Fan and Pierre-Olivier Latour (two of the founders) recorded in San Francisco on June 26, 2013. It's interesting to me to listen to their comments, only 5 months ago, in light of the December shut down.
It's tough to see a good idea get cut down before reaching its potential. Maybe something new, with better backing, will rise out of the ashes.
---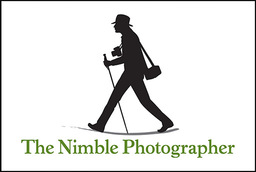 You can comment on Everpix via my Nimble Journal post This One Hurt: The Closing of Everpix