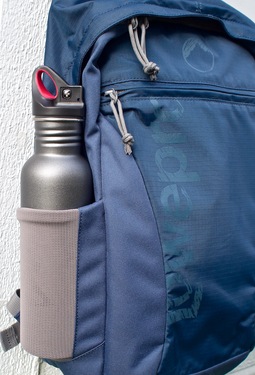 Crafted by Wenger, this handsome 26-ounce water Nimble Water Bottle is perfect for an afternoon hike, bike ride, or as a companion while running errands in the car.
It measures 11" tall by 2.75" in diameter. The rugged screw top cap features a soft gasket to prevent water leakage when tightened. Even though the bottle is very light, it's resistant to dings and dents. Kit includes D-Ring attachment.
The Walking Man logo is printed on the front in black, and Wenger is printed on the back. The matte finish for the bottle is charcoal gray.
The
Nimble Water Bottle
fits long ways inside the Walking Man Shoulder bag.
---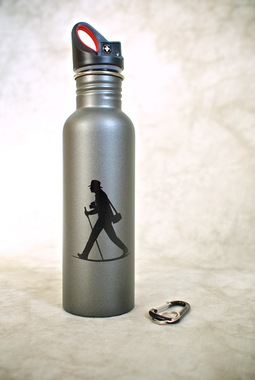 This Stainless Steel Water Bottle has a high Nimbleosity Rating. What does that mean? You can learn about Nimbleosity and more by visiting TheNimblePhotographer.com.
Want to Comment on this Post?
You can share your thoughts at the TDS Facebook page, where I'll post this story for discussion.
---