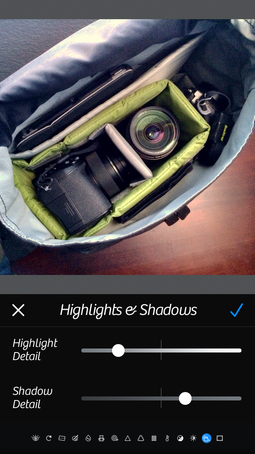 The folks at Tap tap tap have just released Camera+ 5 for the iPhone ($1.99) with plenty of updates, including The Lab.
Not only is Camera+ a terrific app for capturing images with your iPhone (or iPad), but The Lab adds some dynamite features worthy of your attention.
Clarity Pro
Tint
Soft Focus
Film Grain
Temperature
Highlights and Shadows
Vignette
And many more...
I just gave the app a run-through from start to finish for this image of my Lowepro Urban Reporter 150 that I posted on Instagram.
When capturing the image, I took advantage of Camera+ controls such as image stabilization and self timer (I was holding a reflector in my other hand). In The Lab, I added a bit of Clarity, recovered some highlights, and used just a bit of vignette to draw the eye to the center of the frame. Capture, processing, and sharing all accomplished on the iPhone 5S.
If you're looking for a new camera app to help you expand your iPhone photography, I would certainly consider this latest version of Camera+. For existing users, the upgrade is free.
---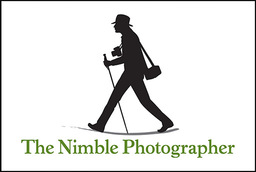 This product has a high Nimbleosity Rating. What does that mean? You can learn about Nimbleosity and more by visiting TheNimblePhotographer.com.
Want to Comment on this Post?
You can share your thoughts at the TDS Facebook page, where I'll post this story for discussion.