Celebrating the New Year typically involves good things to eat and drink. It's also a great time to capture ambiance images that go beyond the whacky portraits at the strike of midnight. So don't forget the food shots!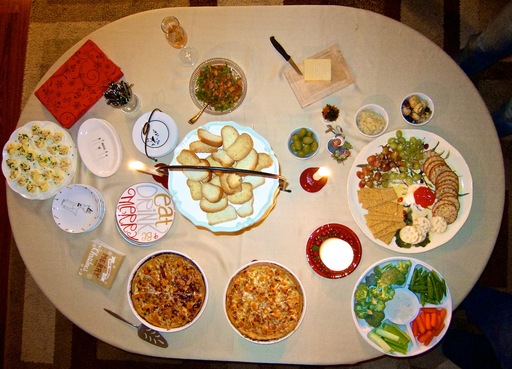 I usually start with an overview, such as the image above, then start to work closer on the individual offerings. Existing light food shots can be quite artistic. But you'll probably need to use a flash some too. I find that bounce flash is perfect for many of these subjects.
Then, once the party is over, send you favorite food shot or two to the chef or hostess with a thank you for the great evening. They will appreciate your artistry and consideration.
---
Join me on my Instagram site as I explore the world of mobile photography. And now Instagram features 15-second movies too.
Want to Comment on this Post?
You can share your thoughts at the TDS Facebook page, where I'll post this story for discussion.