It's the little camera that keeps on getting... high praise, that is. The Panasonic LUMIX DMC-GM1 scored very well in the recent PhotographyBlog review where Gavin Stoker wrote, "In a nutshell, if you loved what you saw of the output of the GX7 but felt the body would be better even smaller, then the Panasonic Lumix DMC-GM1 could be well worth giving a proverbial spin."
This followed DP Review's Allison Johnson citing that the GM1 is her personal favorite of mirrorless cameras this year. She wrote, "It struck a chord with me particularly, since it seemed to be a weird mashup of each of the cameras I'd previously reviewed for DPR. If you took the concepts behind the Pentax Q7, Sony RX100 II and Olympus E-PM2 and threw them in a blender, the GM1 might be the thing that comes out."
Despite all of this online praise, the GM1 hasn't been a huge hit with consumers. In part, I think the $748 price tag has been the stumbling block. (It does include a handsome 12-32mm zoom lens.)
Reviewers cite that it's very well made and produces great images, justifying the price tag. So this is one to keep an eye on. If we start to see discounts on the GM1, you might want to revisit this gem of a mirrorless camera.
---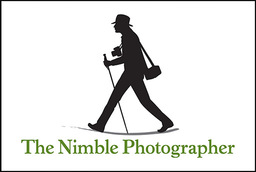 This product has a high Nimbleosity Rating. What does that mean? You can learn about Nimbleosity and more by visiting TheNimblePhotographer.com.
Want to Comment on this Post?
You can share your thoughts at the TDS Facebook page, where I'll post this story for discussion.