This week on The Digital Story photography podcast: Lightroom 5.3 Goodies, especially for those with new cameras; Nimbleosity Report - Automated Backup of Your Mobile Photos with Loom; Photo Help Desk: Car Windshield Shade Portrait Reflector - All of this and more on today's show with Derrick Story.
Story #1 - Photographers who have upgraded to the Olympus OM-D E-M1, Olympus Stylus 1, Nikon Df, or Pentax K-3 should be interested in the latest Lightroom update, version 5.3. Not only is there Raw support for these cameras, Adobe has also added:
Tethered capture for Canon EOS Rebel T4i / EOS 650D / EOS Kiss X6i
New Lens Profile Support for 19 new lenses, including a boatload of Sony glass
Added Camera Matching color profiles (Natural, Muted, Portrait, Vivid) for Olympus cameras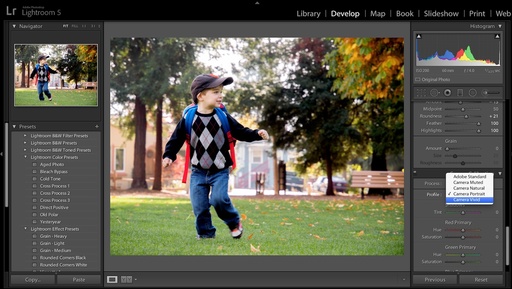 Plus lots and lots of bug fixes. I talk about this substantial update in today's top story. (More information about the Lightroom 5.3 release is here).
Story #2 - On the Nimbleosity Report - Automated Backup of Your Mobile Photos with Loom. Now that Everpix is just a fond memory, I needed to find a robust backup solution for my iPhone and iPad pictures. I've been testing Loom, and I think it has potential.
One of Loom's most appealing features is the ability to create albums and move pictures into them. This really helps with organization. You can even create nested albums, but the procedure gets a bit more tricky doing this.
The Mac and iOS apps seem solid, you get 5GBs of storage for free, and you can increase your allotment to 50GBs for $3.99 a month or 250GBs for $9.99 a month. If you pay yearly, you can save: $39.99 and $99.99 respectively.
I think it's important to begin 2014 with a solid mobile backup solution, and I discuss the potential with Loom in the second segment.
Story #3 - From the Photo Help Desk: Car Windshield Shade Portrait Reflector. We might not always have our disc reflectors on us, but chances are you have a windshield shade in your car. Here's how it can save the day for a portrait shoot.
Listen to the Podcast
In addition to subscribing in iTunes, you can also download the podcast file here (31 minutes). You can support this podcast by purchasing the TDS iPhone App for only $2.99 from the Apple App Store.
More Ways to Participate
Want to share photos and talk with other members in our virtual camera club? Check out our Flickr Public Group. And from those images, I choose the TDS Member Photo of the Day.
Podcast Sponsors
Red River Paper -- Keep up with the world of inkjet printing, and win free paper, by liking Red River Paper on Facebook.
Make Your Photos Sizzle with Color! -- SizzlPix is like High Definition TV for your photography.
Want to Comment on this Post?
You can share your thoughts at the TDS Facebook page, where I'll post this story for discussion.