It's the modern day View Master. The Poppy turns your iPhone into a 3D creator and viewing device. And the best part? It's only $59.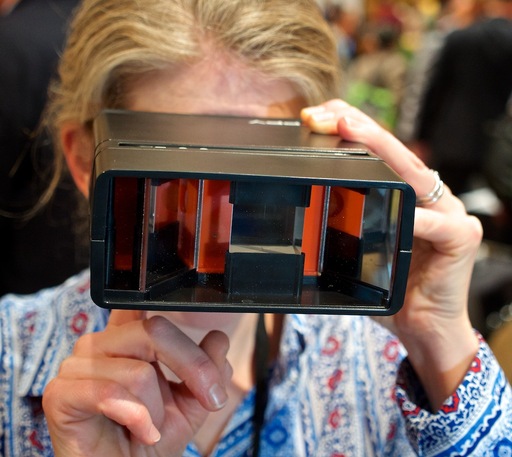 Poppy works with iPhone 4, 4S, iPhone 5, 5C, 5S and the fifth generation iPod Touch. You put your phone in and Poppy's mirrors capture two stereographic images using your iPhone's single camera.
When you look in the viewfinder, Poppy's lenses combine the two video streams into a single, crisp, 3D video. It's beautiful, and really hard to describe or show in two dimensions.
It doesn't need batteries and there are no electronics. It's just optics and your iPhone's camera and screen, so we can keep the price low without sacrificing quality.
The images I created and viewed with the Poppy were great. And it works for video too.
Want to Comment on this Post?
You can share your thoughts at the TDS Facebook page, where I'll post this story for discussion.
---
Join me on my Instagram site as I explore Las Vegas during the CES show