This week on The Digital Story photography podcast: What to Expect at CES Las Vegas (first peek at 2014 products); From the Screening Room: Erin Manning: Up and Running with Lighting - Nimbleosity Report - TDS Fine Art Photography Workshop - All of this and more on today's show with Derrick Story.
Story #1 - CES Las Vegas - Smartwatches and wearables will probably grab their share of headlines. Players include Sony, Pebble, and Archos, just to name a few. I'm sure we're going to hear more about 4K TVs and streaming services. And there will probably be evolutionary announcements in the tablet sector.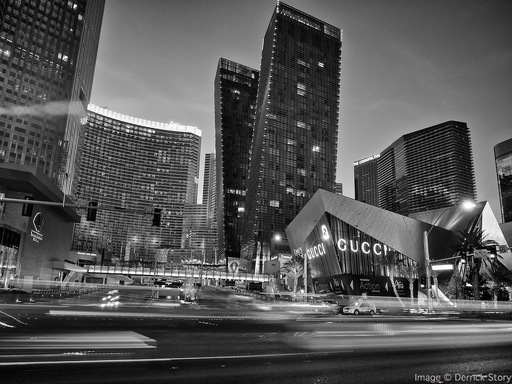 The world of imaging is a bit harder to predict. I have NDA meetings with a handful of manufacturers, but I don't know of many actual announcements at the show itself, with the exception of the Samsung NX30 and Galaxy 2. They may use the venue to preview upcoming 2014 releases.We will however probably see some interesting things with 3D printing.
So maybe we'll have some fun surprises. I'll be reporting from Las Vegas for c't Digital Photography Magazine. You can see my posts on their Facebook page, Facebook.com/ctdigiphoto
Story #2 - From the Screening Room - Erin Manning: Up and Running with Lighting: Natural Light. Working with the light and diffusion. This week's featured artist is accomplished photographer Erin Manning. Her introductory movie sets the tone for this excellent title on natural light photography. Not only will you learn her tricks for using reflectors and diffusers, Erin will also share the camera settings she uses for these types of assignments.
You can watch Erin in action by visiting the TDS Screening Room at lynda.com/thedigitalstory. While you're there, you can start your 7 day free trial to watch all of Erin's movies, plus every other title in the library (including over 20 by yours truly).
Photography topics include: Photoshop, Aperture, DSLR Video, Foundations of Photography: Composition, Foundations of Photography: Exposure, Creating Time-Lapse Video, Shooting with the Canon 5D Mark III & Shooting with the Canon Rebel T3i (600D and Kiss X5), Shooting with the Nikon (D800 & D7000), Lightroom 5.
Story #3 - Nimbleosity Report - TDS Fine Art Photography Workshop - I have quite an event for you on Feb. 28 and March 1, the TDS Fine Art Photography Workshop. I'll explain why I'm so jazzed about this event in the third segment of today's show.
Photo Assignment News
Photo Assignment for January 2014 is White.
BTW: If you're ordering through B&H or Amazon, please click on the respective ad tile under the Products header in the box half way down the 2nd column on thedigitalstory.com. That helps support the site.
Listen to the Podcast
In addition to subscribing in iTunes, you can also download the podcast file here (30 minutes). You can support this podcast by purchasing the TDS iPhone App for only $2.99 from the Apple App Store.
More Ways to Participate
Want to share photos and talk with other members in our virtual camera club? Check out our Flickr Public Group. And from those images, I choose the TDS Member Photo of the Day.
---
iPad for Digital Photographers
If you love mobile photography like I do, then you'll enjoy iPad for Digital Photographers
-- now available in print, Kindle, and iBooks versions.
Podcast Sponsors
lynda.com - Learn lighting, portraiture, Photoshop skills, and more from expert-taught videos at lynda.com/thedigitalstory.
Red River Paper -- Keep up with the world of inkjet printing, and win free paper, by liking Red River Paper on Facebook.
Make Your Photos Sizzle with Color! -- SizzlPix is like High Definition TV for your photography.
Want to Comment on this Post?
You can share your thoughts at the TDS Facebook page, where I'll post this story for discussion.