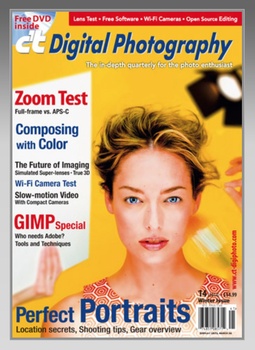 There are few places these days where you can immerse in comprehensive reporting for enthusiast photography. One of those places, and my current favorite, is c't Digital Photography Magazine. And I know what I'm talking about here, because after months of discussion and exploration, I've accepted an Associate Editor position with the publication. Let me tell you why.
c't's home base is Heise Zeitschriften Verlag GmbH & Co. KG in Hannover, Germany. If you live in the US, that's probably why you haven't heard of them before. But over the last 14 quarterly issues (that run approximately 140 pages each), they have been exploring the details of exceptional photography, whether it's the latest micro four thirds lenses, state-of-the-art WiFi cameras, or an artist who's able to capture the world with an unique perspective.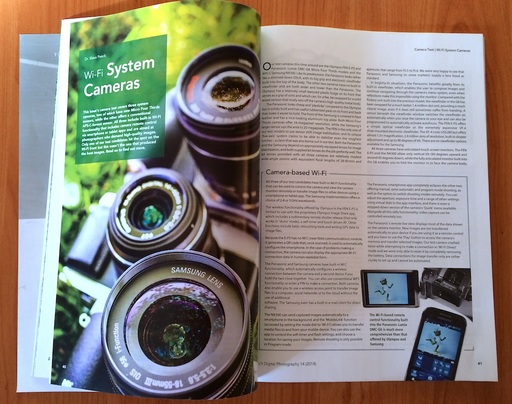 On average, I spend a week with each issue. It resides on the coffee table in my living room where I can pick it up, flip the pages until I discover something new, then learn more about it than I imagined possible.
Last night I immersed myself in an 18-page presentation titled, "The Art of Color Photography." Topics included, color and emotion, accents, using filters, abstract photography, ordering chaos, color portraits, and more. The night before that, I read their "WiFi System Camera Test."
Nested inside each issue is a DVD. Each disc covers three basic areas: tools, sample images, and videos. The platforms supported for the tools are Mac OS X, Windows, and Linux. The video I have running right now is a 13-minute piece with pro Steven Van Veen on using ring lights for portrait photography. There's also plenty of software to experiment with for each platform. Plus, lots of sample images for lens tests and cameras.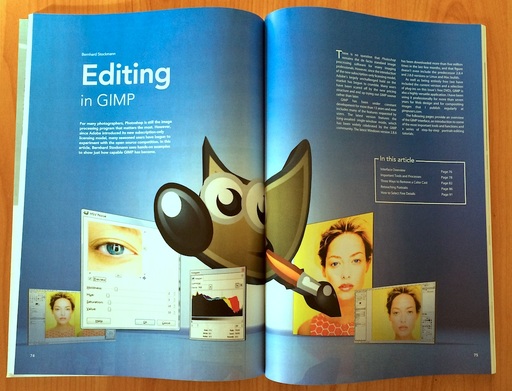 How to Get Onboard
2014 is going to be a great year for c't Digital Photography, and here's how you can get onboard. If you're on Facebook, go over and Like c't's Facebook page. We're running about 3 posts a day there, and you definitely want that content in your news feed. For Twitter users, the c't page is here.
And as part of my coming out party for the North American editions of the magazine, we're offering a 20 percent discount for a yearly subscription. The subscription includes four issues of the magazine, the DVDs, and the digital version (that I'll talk about in another post). All of that content, over 500 pages with minimal advertising, for $39.96 a year. The discount is valid until Feb. 21, 2014.
I hope you'll become a part of the c't Digital Photography experience. If you're ready to improve your photography expertise, now is the time.