I just read a post on Pop Photo about the X-Rite ColorTRUE Mobile App. The goal is for photographers to be able to calibrate their iPad screens for presentations. My question is: "how necessary is calibration for your mobile device?"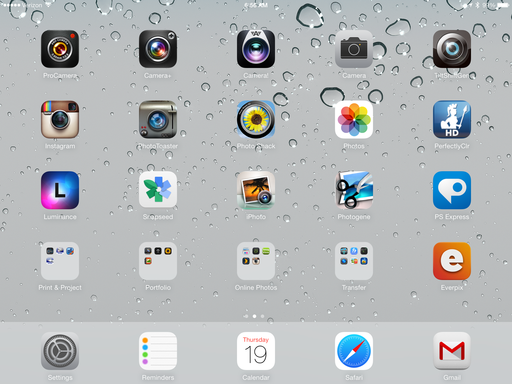 For years, we've been publishing our images on web pages for the world to see. We prepare them as best possible. But once they hit someone else's monitor, we have no control over their calibration, luminance, or resolution. During this period, photography has grown in popularity.
The iPad and its kin present us with another opportunity to share our work. I know for a fact that all of my mobile devices and computer monitors are not in absolute sync when it comes to color and tone. In a perfect world, I would love for everything to match.
But the fact of the matter is, my images look good on each individual device. Overall, the color, contrast, and sharpness are pleasing to the eye. Plus, I'm showing images in a variety of lighting conditions (mobile device!); there's no way I can calibrate for all of those scenarios. So, for 95 percent of my sharing, this uncalibrated workflow will have to suffice.
I understand that there are photographers who need precise color representation on their mobile devices. And maybe they have more control over the ambient lighting conditions. For them, the X-Rite ColorTRUE solution might help.
I'm curious to hear if you feel the need to color calibrate your iPad? If you want to share your thoughts on this, please visit our TDS Facebook page where this story will be posted. You can leave a comment there.
---
Join me on my Instagram site as I explore the world of mobile photography. And now Instagram features 15-second movies too.