Nikon Rumors is predicting a Nikon 1 V3 with a new 10-30mm f/3.5-5.6 PD VR lens and a 70-300mm f/4.5-5.6 VR zoom will be announced this week, probably on March 12th or 13th.
This could be tempting news for Nikon shooters, with the 3rd generation of the mirrorless line bringing about substantial performance improvements. The Nikon 1 V3 may lure more DSLR shooters into the mirrorless world who had been previously hesitating because they wanted to stay in brand, but weren't impressed with Nikon's offering.
As for the rest of us... a new camera announcement is always fun.
---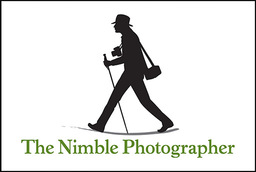 The Nikon 1 V3 should have a high Nimbleosity Rating. What does that mean? You can learn about Nimbleosity and more by visiting TheNimblePhotographer.com.
Want to Comment on this Post?
You can share your thoughts at the TDS Facebook page, where I'll post this story for discussion.