This week on The Digital Story photography podcast: Lowepro Pro Roller x200 AW Grand Prize; From the Screening Room: Ben Long: Shooting and Processing HDR; and on the Workshops Update: Sonoma Coast Photography Workshop Open for Business - All of this and more on today's show with Derrick Story.
Story #1 - The Weekly Update: Getty and Flickr to cease partnership (DP Review) Even though the 6-year partnership ends, "Your status as a contributor to Getty Images is unchanged by this news. Your current agreement with Getty Images remains the same and agreements will NOT be terminated by us as a result of this change, no matter how few images you have on gettyimages.com."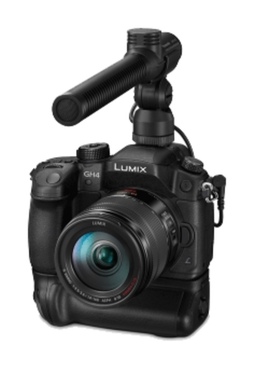 In other news, Ultra-high def Panasonic GH4 ships this May at a price enthusiasts can justify - $1,700 body alone and $3,300 with camera and interface unit together, which adds 4K HD-SDI output with timecode, XLR audio, and DC power, as well as a stereo levels display and physical levels controls. Should ship in May. (Imaging-Resource).
And finally, iOS 7.1: The changes we love (and the ones we don't) Includes HDR auto, the camera automatically detects when an image might be improved by HDR, and shoots in that format. (Macworld Magazine).
Story #2 - Lowepro Pro Roller x200 AW Grand Prize
This is a sweepstakes for podcast listeners only. The goal is to bring you into our family of social network sites, so you can stay better informed about what's going on in our virtual camera club community. (Lots of TDS news isn't covered in the weekly show.)
Participation is easy. All you have to do is join one or more of our social network sites, and let me know which one(s) via email. Here are your choices: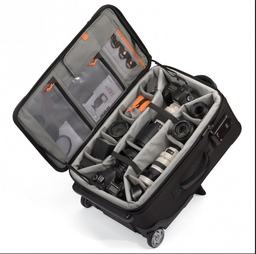 If you're already a member of all three social sites, send the email and say so. Be sure to include your shipping address.
Twenty-five randomly selected participants will receive the brand new "I have a high nimbleosity rating" microfiber camera cleaning cloth. One participant will receive the Lowepro Pro Roller x200 AW camera bag.
Only rules are that your email has to be date stamped before March 31, 2014, and if these sort of things are not allowed where you live, then I can't change that. In other words, void where prohibited.
I hope you toss your hat in the ring. I can't wait to send out those cool Nimble microfibers, and of course the Pro Roller X200.
Story #3 - From the Screening Room - Ben Long: Shooting and Processing HDR. This week's featured artist is expert photographer and all around great guy, Ben Long. Ben shows you the ins and outs of High Dynamic Range Photography in this week's title.
You can watch Ben in action by visiting the TDS Screening Room at lynda.com/thedigitalstory. While you're there, you can start your 7 day free trial to watch other photography titles, plus every other topic in the library.
Story #4 - Workshops Update - The Sonoma Coast Photography Workshop is scheduled for August 22-24, 2014. And let me tell you why this is such a wonderful event for enthusiast photographers.
Virtual Camera Club News
Photo Assignment for March 2014 is HDR.
BTW: If you're ordering through B&H or Amazon, please click on the respective ad tile under the Products header in the box half way down the 2nd column on thedigitalstory.com. That helps support the site.
Listen to the Podcast
In addition to subscribing in iTunes, you can also download the podcast file here (31 minutes). You can support this podcast by purchasing the TDS iPhone App for only $2.99 from the Apple App Store.
More Ways to Participate
Want to share photos and talk with other members in our virtual camera club? Check out our Flickr Public Group. And from those images, I choose the TDS Member Photo of the Day.
Podcast Sponsors
lynda.com - Learn lighting, portraiture, Photoshop skills, and more from expert-taught videos at lynda.com/thedigitalstory.
Red River Paper -- Keep up with the world of inkjet printing, and win free paper, by liking Red River Paper on Facebook.
SizzlPix! - High resolution output for your photography. You've never seen your imagery look so good. SizzlPix.com. SizzlPix! now is qualified for PayPal "Bill Me Later," No payments, No interest for up to 6 months, which means, have your SizzlPix! now, and pay nothing until August!
Want to Comment on this Post?
You can share your thoughts at the TDS Facebook page, where I'll post this story for discussion.