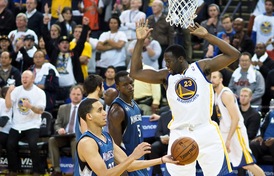 The Warriors had a lot on the line for their last regular season home game. They wanted to reach 50 wins and lock up the 6th seed in the Western Conference playoffs. This seemed like a perfect game to test the Olympus OM-D E-M10 with the Olympus 75mm f1.8 lens. This combination is well within arena standards for spectator camera gear.
The configuration for the camera was simple: ISO 1600, Aperture Priority, f/1.8, Jpeg Fine, +1/3 exposure compensation with a resulting shutter speed of 1/1250. This allowed me to shoot in high speed burst mode and capture full sequences.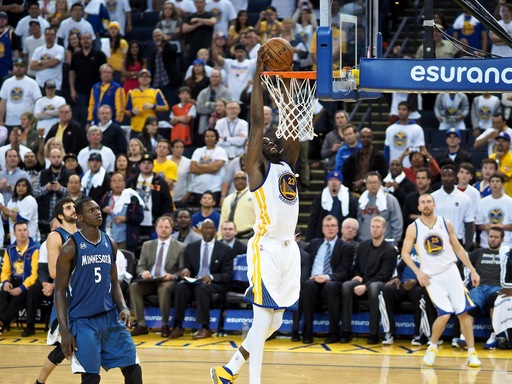 Draymond Green dunks as part of his 20 points, 12 rebounds, five assists, four steals and two blocked shots in Golden State's 130-120 win over the Minnesota Timberwolves Monday night. Photo by Derrick Story. Click on photo for a closer look.
When you have your settings right, I think it's fine to shoot Jpegs. The camera performs better and I don't worry about filling up my hard disk with 800 ginormous Raw files from a single shoot. Plus, they look terrific.
I do like having the $59 Grip for EM-10 when the 75mm is mounted on the camera. It provides better leverage, especially overt the course of an evening of shooting.
As for the images themselves, the Olympus 75mm doesn't disappoint. I shoot with it wide open, prefocus when I can, and let it fly. What a beautiful lens for arena sports.
---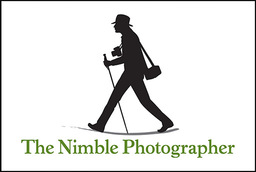 This combo has a high Nimbleosity Rating. What does that mean? You can learn about Nimbleosity and more by visiting TheNimblePhotographer.com.
Want to Comment on this Post?
You can share your thoughts at the TDS Facebook page, where I'll post this story for discussion.