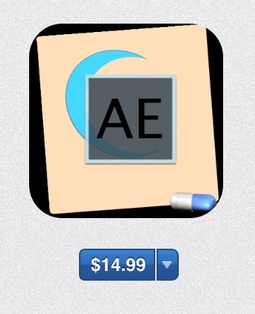 Those considering migrating from Aperture to Lightroom will be happy to hear that Adrian Grah's Exporter for Aperture is now available in the Mac App Store for $14.99. You can also download it from his site, ApertureExporter.com.
I first wrote about the beta version a couple weeks ago. Since that time, Adrian has received lots of feedback and has refined the utility. Highlights include.
Export your Aperture library to a set of folders.
Retain meticulously crafted project hierarchies.
Keep all your metadata including ratings and comments.
Original/Master images saved with XMP sidecar files for ultimate compatibility.
Aperture adjusted images saved as TIFF or JPEG depending on image rating. Adjustments are baked-in the image.
Exports images contained in your albums and smart albums.
Converts Aperture flags and colour labels to keywords.
Your Aperture libraries are unaltered and unaffected.
It's never easy moving your stuff, especially picture libraries. But Adrian can help make that job better.
Want to Comment on this Post?
You can share your thoughts at the TDS Facebook page, where I'll post this story for discussion.