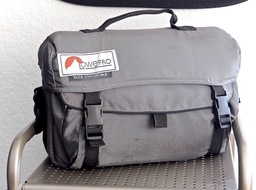 I have camera bags dating back to the 1980s. They might not have the styling and features of my current favorites, but they certainly are functional. And some of them have been pressed back into service.
For example, this Lowepro Elite Convertible contains the flash kit I use for location portrait work. I have twin Sunpak units with CowboyStudio Wireless Flash Triggers mounted on an adjustable bracket. On location, I simply pull the entire unit from the bag and attach it to a stand. It literally takes a minute, and I'm ready to shoot.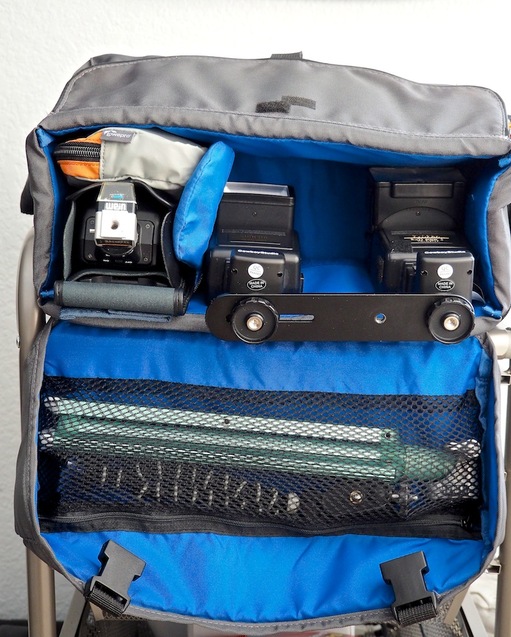 Having a bag that allows me to work quickly on location is a blessing as I move from site to site. Nobody likes to wait for the photographer as he fiddles with his gear for 15 minutes before he's ready for the next location.
In the front pocket, I stash all of my Rogue FlashBender light modifiers. I open the pouch and choose the appropriate accessory for the lighting I'm configuring.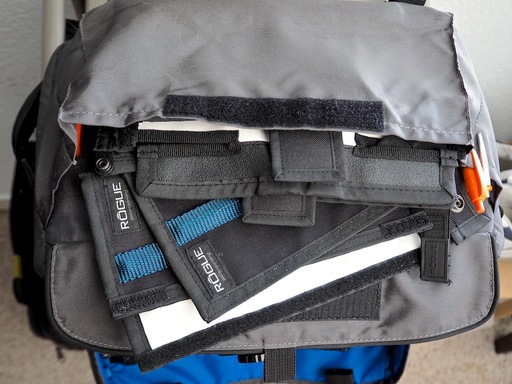 And because this is a bag from yesteryear, I can set it down anywhere and not worry. It's like having an old car to park at the airport for a week while traveling. You just don't worry about it.
Old camera bags also make excellent storage units at home. You can organize gear by brand or type, and have everything at your fingertips when needed.
Do you have an empty camera bag or two in your closet? Think about reenlisting it into your workforce. You'd be surprised at how useful your old friend can be.
Want to Comment on this Post?
You can share your thoughts at the TDS Facebook page, where I'll post this story for discussion.